About Valobit Technology
Get to know a comprehensive transaction system
using the full potential of cryptocurrencies.
We built a platform for The crypto
trading Industry
Valobit Technology is advanced cybersecurity solution that will proactively identify hackers and distribute their profile information to the protected community over blockchain.
Cryptocurrency exchanges or digital currency exchanges (DCE) are businesses that allow customers to trade cryptocurrencies or digital currencies for other assets
Creators of digital currencies are often independent of the DCEs that trade the currency.[6] In one type of system, digital currency providers (DCP), are businesses that keep and administer accounts.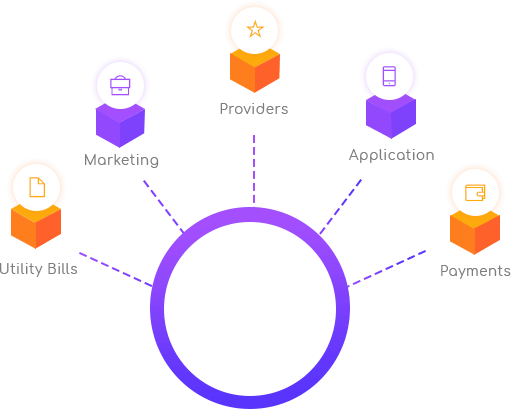 Problems & Solutions
More than $40 million in assets were placed under restraint pending forfeiture, and more than 30
Liberty Reserve exchanger domain names were seized.
Problems
100% of companies in the world are getting attacked by the hackers and the average detection time is 365 days leading to enormous economic and privacy damages. Similar attacks repeated against multiple targets before they are detected, understood and mitigated.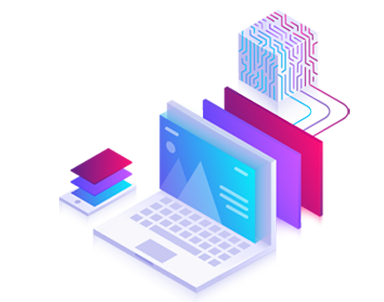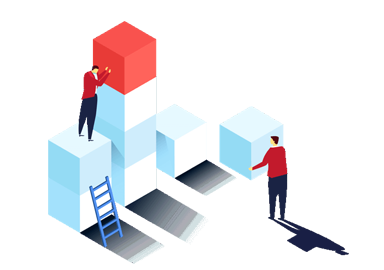 Solutions
Valobit Technology Detects, deflects, and counteracts attempts at unauthorized use of information systems and gives your security team an unfair advantage over hackers.
Valobit Technology is the first user-friendly security solution to provide actionable intelligence before companies are hacked.
Documents, Terms & Conditions
Terms of service are rules by which one must agree to abide in order to use a service.
Terms of service can also be merely a disclaimer, especially regarding the use of websites.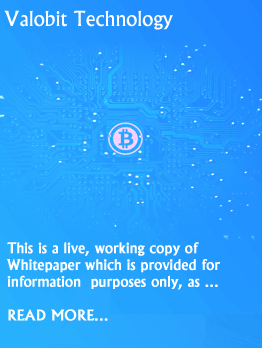 Whitepaper
This is a live, working copy of Whitepaper which is provided for information purposes only, as a courtesy. The information contained herein is subject to change, no part of this draft document is legally binding or enforceable, nor is it meant to be, until it has been discussed, reviewed and revised by the board of directors, the board of advisors and company lawyers.
Please do not copy or disseminate any part of this document without including this disclaimer.
IUO Details
Instant Utility Offering
| | |
| --- | --- |
| Payment for services | A client will pay 50%-100% of the company services with coins |
| Company services | Transaction fees, manual arbitration in case of disputes, provision of liquidity to brokers. |
| Utility coin | Coins used to pay for the company services will be withdrawn from circulation and destroyed. |
| Listing on exchanges | After the IUO, Valobit Technology Coin coins will be traded freely on exchanges. |
| Total number of Coins | 1.6 Billion |
| Coin | Valobit Technology |
| Abbreviation | Valobit Technology |
| Cointype | Utility |
Roadmap
Implementation Sheet
Get to know a comprehensive transaction system using
the full potential of cryptocurrencies.
COIN Distribution
COIN Sale Stats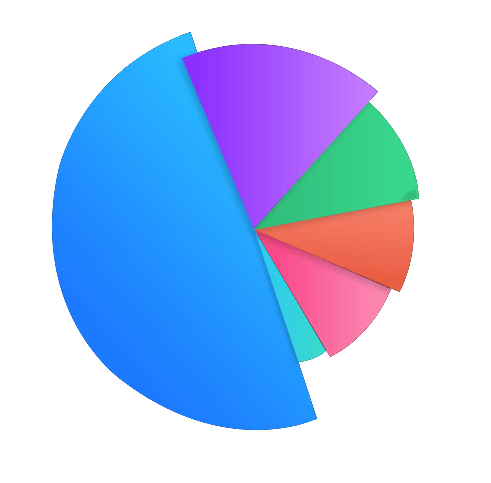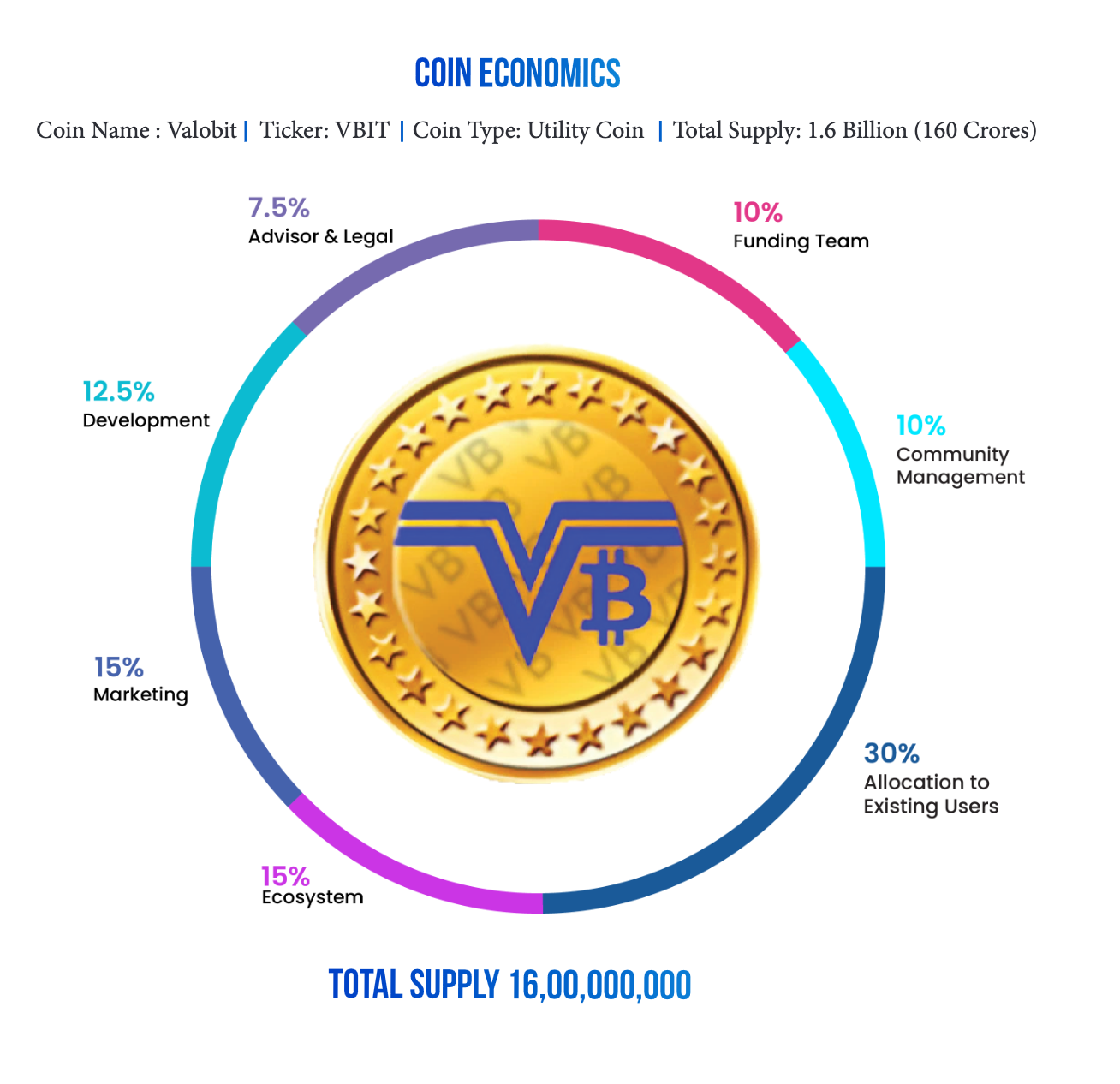 Team
Creative Team
A cryptocurrency (or crypto currency) is a digital asset designed to work as a medium
of exchange that uses cryptography to secure its transactions.
18
Creative and
Dedicated People
125
Years of combined experience
10
Years of blockchain experience
FAQ
Frequently Asked Questions
We have provided answers to common questions we have been asked below.
Contact
Be With you " Valobit Technology "
Have questions? We're happy to help.
VALOBIT TECHNOLOGIES , TALLINN , KESKLINNA LINNAOSA , MAAKRI , TN25-10145, ESTONIA